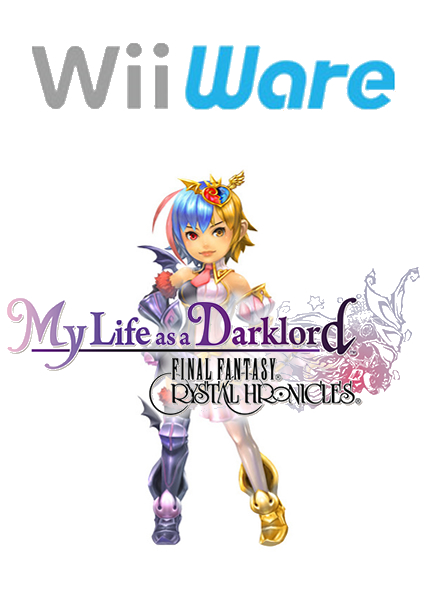 If you can get past the extremely bad cash in spin off from the best Final Fantasy dungeon crawler ever- this was a pretty good tower defence game. Speaking of strategy games where you play as the bad guy:
Basically you take the roll of a normal child who has a few friends with disabilities/family/emotional problems, everyone escapes into a fantasy world where they no longer have all the terrible gritty things reality presents to them and instead inherit super powers and control guilds of fantasy characters to fight monsters and find treasure.
As the main character Marche, you decide that reality is the real life and that this fantasy world is a lie people tell themselves, you actively research a method to destroy the world and go about putting it in motion, even when your friends cry and beg you not to destroy the world. He even forces his wheelchair bound brother- who can now walk and run and jump into submission with emotional blackmail about him hogging their parents attention.
He always remains an aloof character with his so called 'guild friends' who he will soon send into oblivion.
The game has some amazing symbolism and ideas.